Do you have a love/hate relationship with money? 

Do you avoid money because you are afraid of who you might become if you get rich?

Do you love how money makes you feel when it burns a hole in your pocket, and find you spend it as fast as you make it? Or faster?

Do you love to buy only the "best"? The newest car? Phone? Latest gadget?

Or do you hate to spend money because you feel it all needs to be saved for a rainy day or another emergency – perhaps a pandemic?

Or, do you hate even thinking about money?
If so, you are not alone.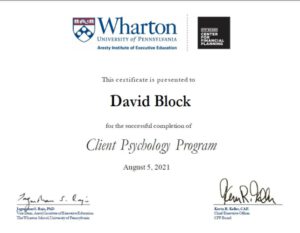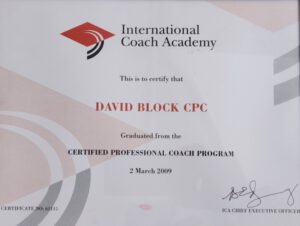 All financial behaviors make perfect sense because they come from our psychology. We do things because of how they make us feel. We spend, save, or avoid, because of our fears and desires.  
David Block is a Certified Professional Coach, a Master Practitioner or Neuro-Linguistic Programming, and  – through the CFP Board Center for Financial Planning  in conjunction with the Wharton School at U Penn is certified through their Client Psychology Program.  David can work with you through your financial fears, concerns, desires to develop a better relationship with money.
If you would like to have more confidence and a better relationship with your finances, please call us at 212-247-9090.